Just Health. More communication. Less stigma.

Just Health is a bridge to the conversation.
Providers ask patients lots of questions about health and behaviors. Diet. Physical activity. Vision. Sleep. Then it gets awkward. For both of you. Mental health. Sex. Alcohol. Drugs. Maybe you rush through it, not saying everything you need to say. Maybe you skip it all together. But why?
Mental health is just health.
Sexual health is just health.
The Just Health survey tool is about using technology to enhance human interaction and, ultimately, improve the quality of healthcare.
HEEADSSS Interview Protocol
Home environment
Education and employment
Eating
Activities
Drugs
Sexuality
Suicide
Safety
Bright Futures Guidelines
Motivational Interviewing Prompts
CDC Sexual History Guidelines
Partners
Practices
Prevention of Pregnancy
Protection from STDs
Past History of STDs
PHQ-9 (depression)
GAD 7 (anxiety)
CRAFFT (substance use)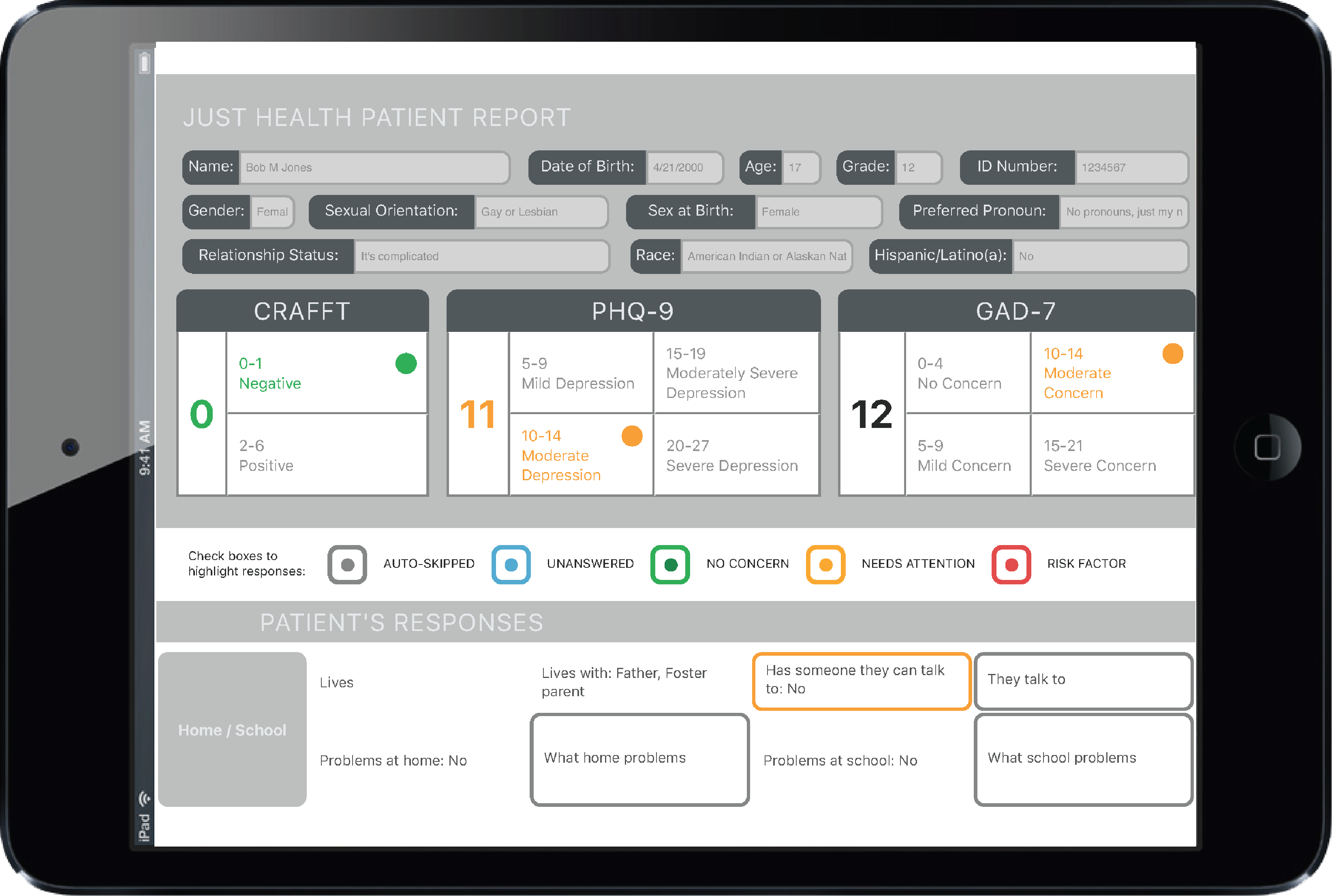 Join the movement. Get the app.
Join the :just health movement to normalize the discussion of these topics. Use social media, promote the campaign, get a poster or see which conference we'll be attending next. Be part of the growing number of clinics using Just Health to efficiently collect data and effectively use it to improve communication and care.