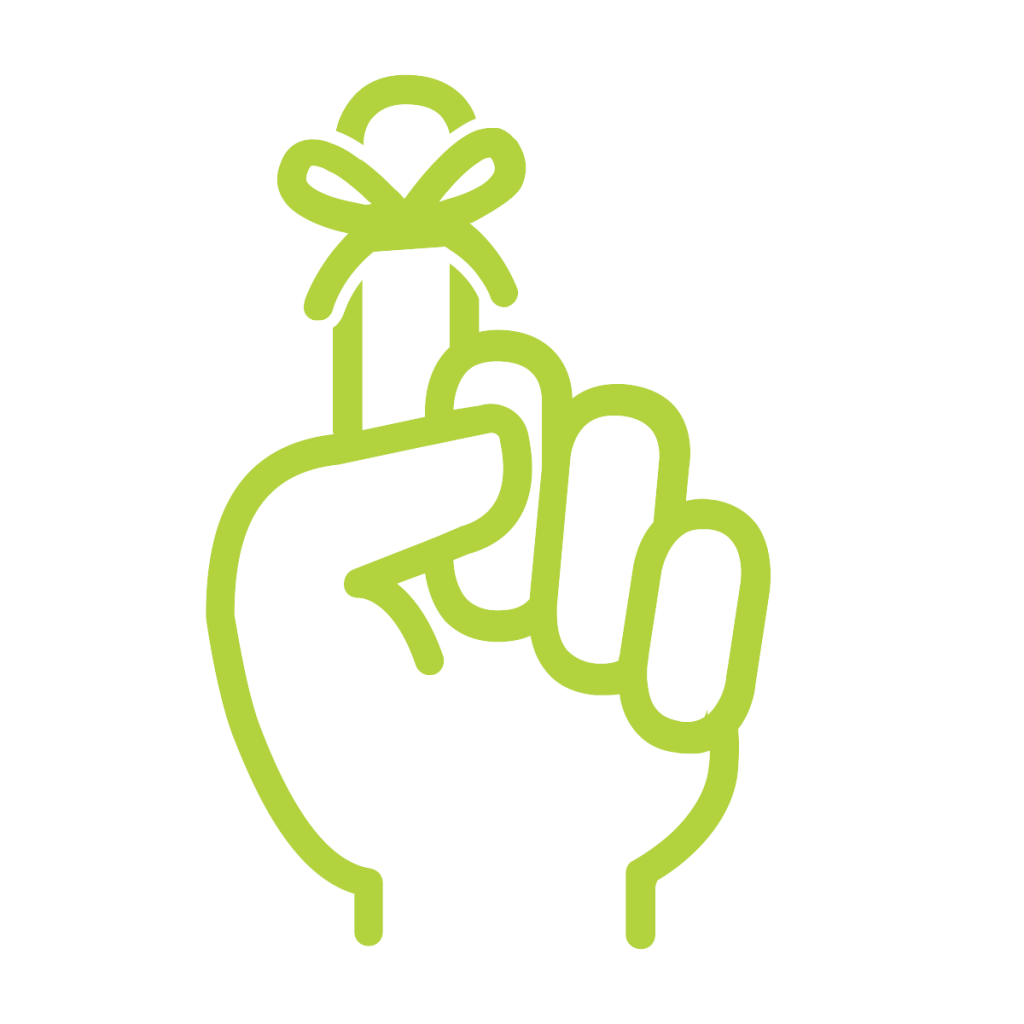 Do you ever forget to do something that's really important? Or, do you use your smart phone or computer to remind you what you are supposed to do?
I am one of those people who has to make lists to remember what lists I already made. I probably wouldn't remember where I live if my phone didn't tell me when I get in my car at the end of the day. OK, I might be exaggerating but not by far…
The point is we all have a lot of things on our minds. This makes it hard to remember even important things. So, when it comes to something like data entry, it's no surprise it doesn't stay at the top of our "to-do" lists!
Here are a few simple ways to stay on top of collecting the data your organization needs to learn and grow.
Schedule data entry time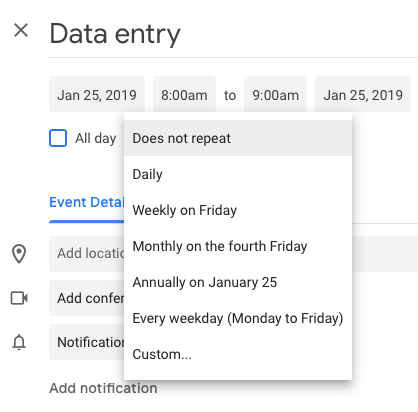 Time management experts tell us that things don't get done if they aren't planned. So, why not schedule data entry into your day? Everyone thinks differently. Some people like to enter data every day so they don't get behind. That is how I enter my project hours – it really stresses me out if I have to remember what I did several days later. Others prefer to enter data once a week, hopefully keeping some notes in the meantime. The main point is to know yourself and – literally – schedule it into your day.
If you use a Calendar program, you can block off your preferred time for data entry every day or week using a repeating calendar invite. These tools also usually give you the option to send yourself a reminder, which is extra insurance you will remember.
Schedule follow-up data collection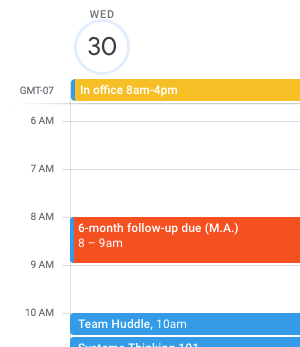 Sometimes you have to remember to collect new data from a program participant at some later point in time. I have worked with program staff who create a calendar invitation for their future selves to remember to collect follow-up data for a participant. You can use their initials instead of full name to maintain confidentiality. You can even color-code calendar invites, so all of the data collection invites are orange, for example. Again, you can set a reminder to be a week in advance, or maybe even longer. Reminders give you a heads up if you happen to meet with the participant just before it's time for their follow-up data collection. Some calendar programs also have "task list" functions.
Review data entry regularly
Another way to stay on top of data entry is to review the data that are most important to your team at least monthly. The people who enter the data should be part of that process. This helps them see their data are being used, which increases motivation to enter it regularly. It also helps them see where data might be missing when they thought it was done. I have used regular data reviews with several direct service teams and it worked really well to improve on-time data entry. Seeing the actual numbers turns the conversation from subjective to objective: the data you need are either there or they are not, it's not personal.
Looking at your data can be a simple chart or even a table with counts. It doesn't have to be pretty or fancy.
Select technology with automatic reminders
Some data entry software programs come with features that let users set reminders. Admittedly, software programs can sometimes be cost-prohibitive. But, if you have or are looking for software programs, make sure to ask about automatic scheduling or reminder features. The devil can be in the details – if the automatic reminder is too general, it may not be helpful. Or, if the reminders are too frequent they may not be helpful.
If you invest in this kind of software, you want to make sure it will be easy for program staff to enter the data you need…and this almost always requires some kind of reminders.
Action Idea
At your next team meeting, ask who has time scheduled on their calendars for data entry. For those who do not, ask them to try it for a few weeks then ask what worked well and what they want to try differently.
Take-home Point
It should not surprise us if program data are not entered well. It does not mean program staff are not interested in data or aren't doing their jobs well. But, if you really want to learn, you need your data entry to be accurate and timely. You can influence whether this happens in your organization!